Well-Known Member
Staff member
May 28, 2001
3,162
125
63
History (real brief):
It all began with an odd-fire motor which has a crank that 2 connecting rods share the same journal (like a small block Chevy). The odd fire motor fired at 90* and 150 * intervals, causing severe harmonics. The crankshaft rod journals were split 15* and the end result was the even-fire motor. The even fire motor fired every 120*. When the rod journal was split, it caused the rod to fall off-center of the piston pin.
Odd fire crank: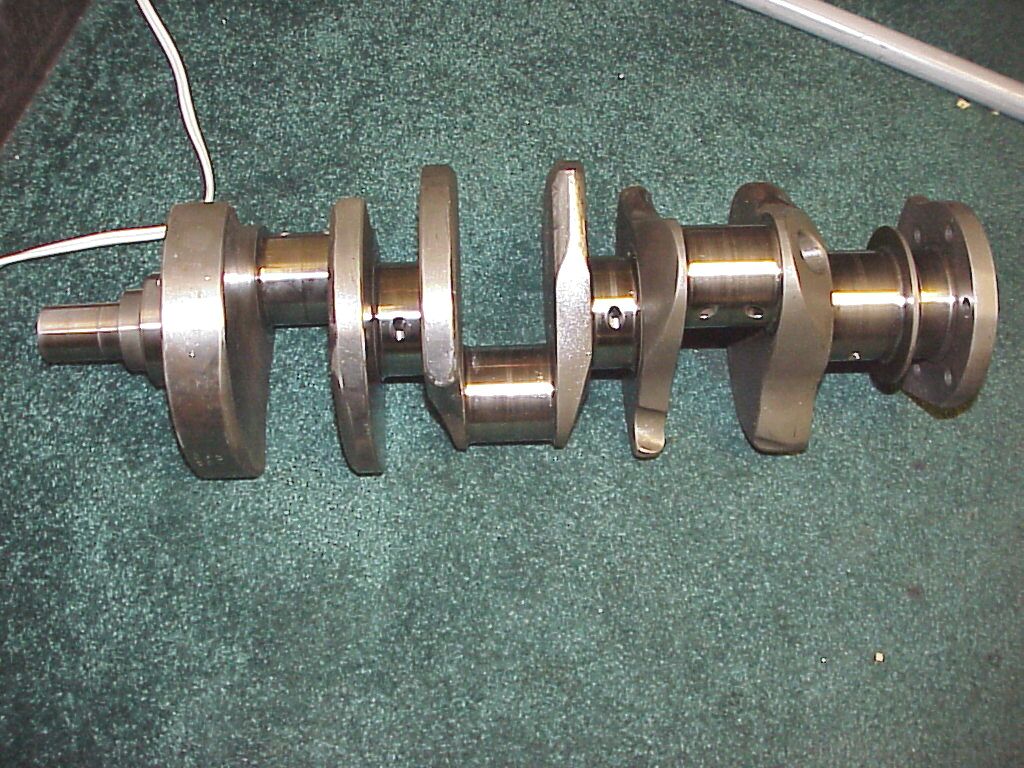 Even fire crank: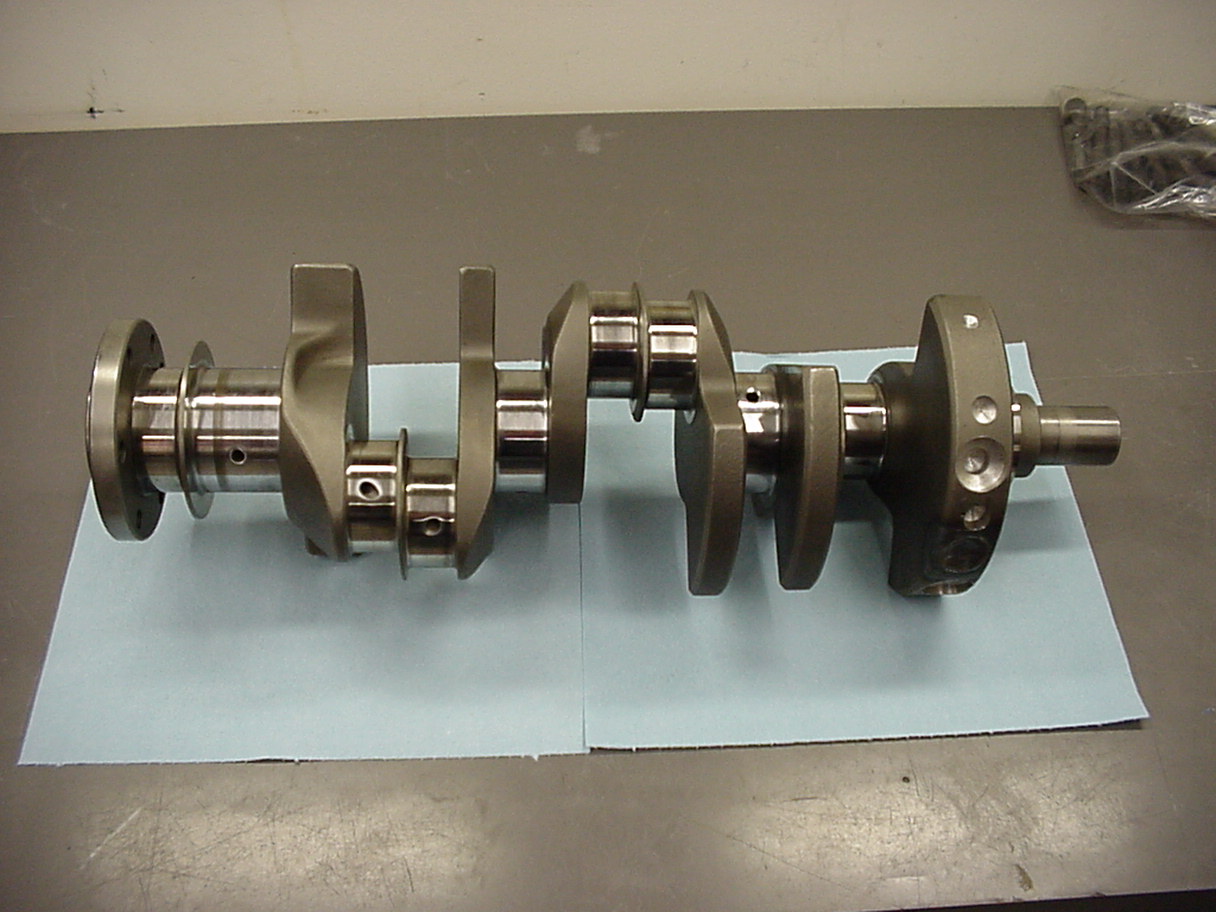 The on-center block was made to center the connecting rod on the piston pin. The difference between the blocks is the cylinder banks were shifted fore/aft approximately .120"-.125" to center the rod over the piston pin. When the banks were shifted, the crank, mains saddles, cam and lifter bores remained in the stock production location.
With the banks shifted, when the heads are fastened, they are also shifted. That means the stock/stock style intake, headers and rockers/lifters will not line up.
The stock "109" block is an off center block. A stock production block (off-center) has the connecting rod shifted to one side.
If you find a Stage 2 off-center block, you can transfer all the components from the "109" block over (I don't know why you would, but you could)
I'm not going to go into detail how to adapter off-center components onto an on-center block. Use the search feature, there is a ton on it.
Off-center pics
Notice how the journal is off center from the bore
Look at the rod's position on the pin
On-center pics
Production vs Stage 2/TA Block (general differences)
The Stage 2 blocks have:
- Increased main cap fasteners: BMS blocks have the four bolts holding the center caps, they're either splayed or cross bolted. It also might have a cross-bolted front cap. The TA block has the 4 fasteners on the first cap (regular&crossed bolted) and the other three have 6 fasteners (regular, splayed and cross bolted)
- Increased head fasteners (8 vs 14)
- Better oiling
- Thick webs, cylinder walls - just a beefier block
On-center Buick block (bottom):
On-center Buick block (top):
TA Block (Bottom):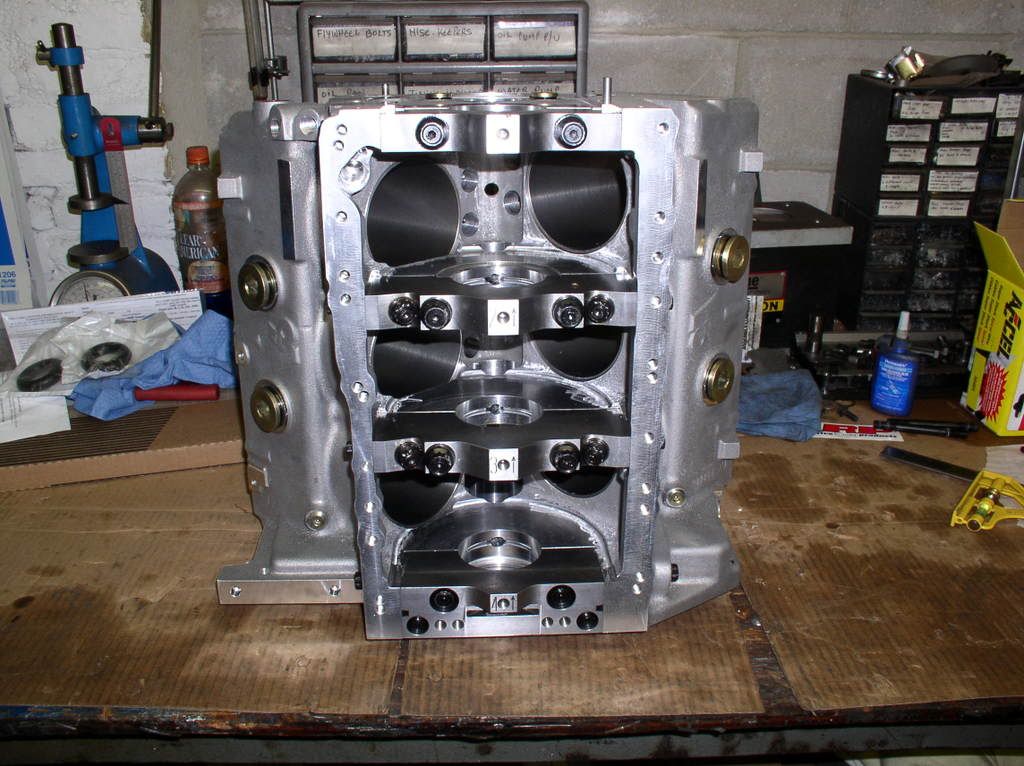 Stage 2 head fasteners (TA Block pictured):
The experts say that the on-center block could handle more power due to the centered rod. The off-center could handle around 1250HP and the on-center around 1600HP. The higher HP cars use an on-center version. Have a bad tune, it's going to be a bad day with either version.
Hope this helps.
I going to leave this thread open for others to add. If this thread goes off in a tangent, the posts will deleted and the thread locked.
Billy T.
gnxtc2@aol.com