I have a set of 4 wheels with tires. The wheels are in excellent shape, no curb rash, chrome and black paint are perfect. I think they are A.R.E. brand, but can't see any letters or numbers on the back side.
Tires have less than 200 miles on them. They are BFG g-force sports. Comes with center caps and lugs. I thought I'd have them for the next GN I bought. But don't know when that will ever be.
I live in DfW area, and prefer not to ship at this time. $900 obo.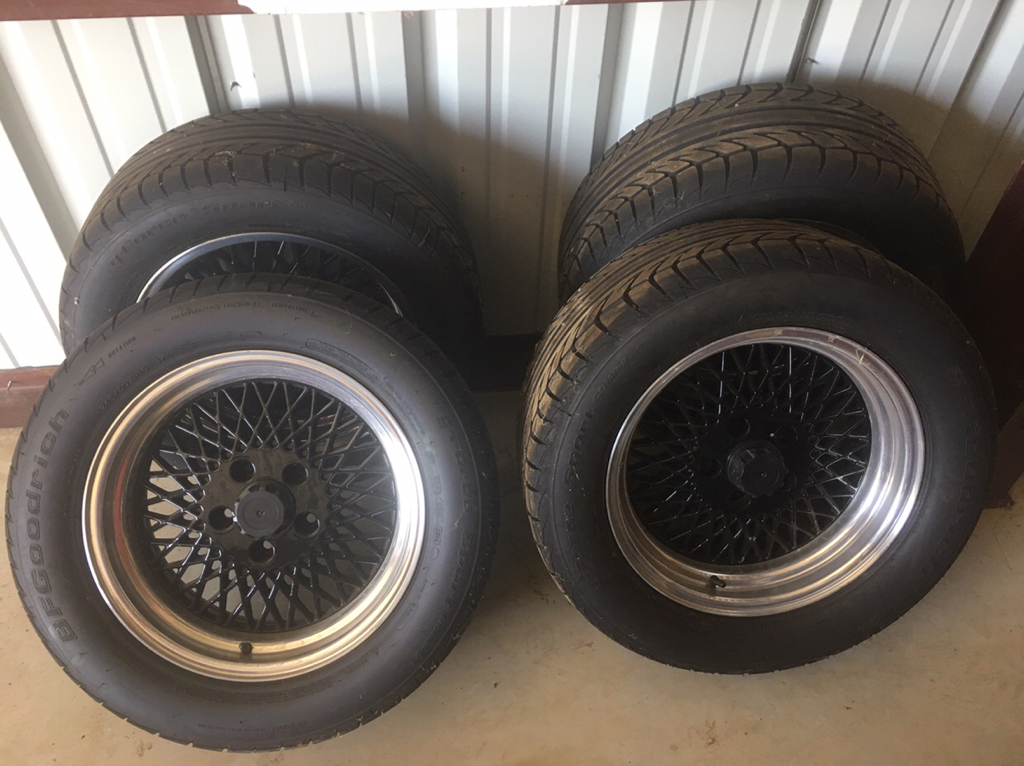 Sent from my iPhone using Tapatalk