I figured I'd start a build thread in case it may be of interest or helpful to others building an LS GN. The goal is for the car to be a low budget (sort of) street cruiser that can also hold its own at the track.
The car is a stored winters 87 GN with t-tops. It was purchased as a rolling chassis and came with a steel cage and a 9" in it. This makes it a very heavy car, especially when we put a V8 and a turbo from an old bus in there. For this reason, the first step is to take a little weight out of the car. I chose a complete TRZ front suspension kit with a rack and pinion conversion. This would take weight out of the car as well as give us more room for our turbo system, by eliminating the steering box and linkage. This is the "street" version of the TRZ kit, which uses bushings instead of hiem joints.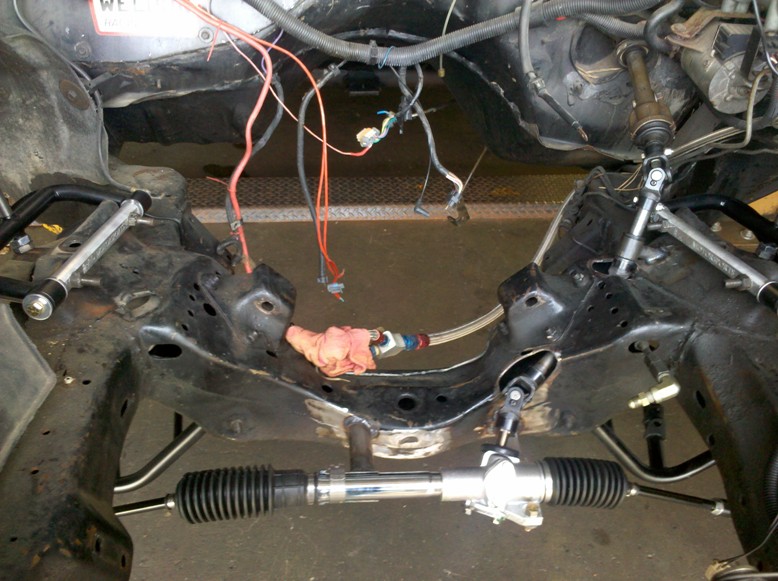 The next idea I had was to put a fiberglass bumper on the front. Since this is a street car, I was uncomfortable with the idea of absolutely no protection at all in the event of a front end collision. For that reason we decided to make chrome-moly bumper mounts, and use a chrome moly tube to connect them together. This way we end up much, much lighter than the stock bumper and bumper shocks, but still have at least some amount of protection. This picture is from behind the bumper taken through the empty engine bay: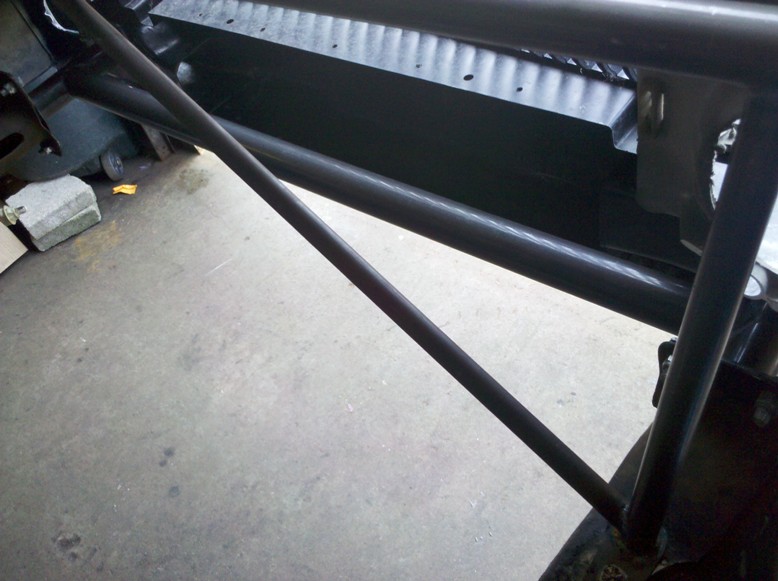 We also decided to do a custom chrome-moly core support. This was done in a way that it could be unbolted, and it also allowed the use of the stock hood release. I'm not sure how much weight it saved, but it did seem to be a decent amount. Anything helps because this is one heavy brick.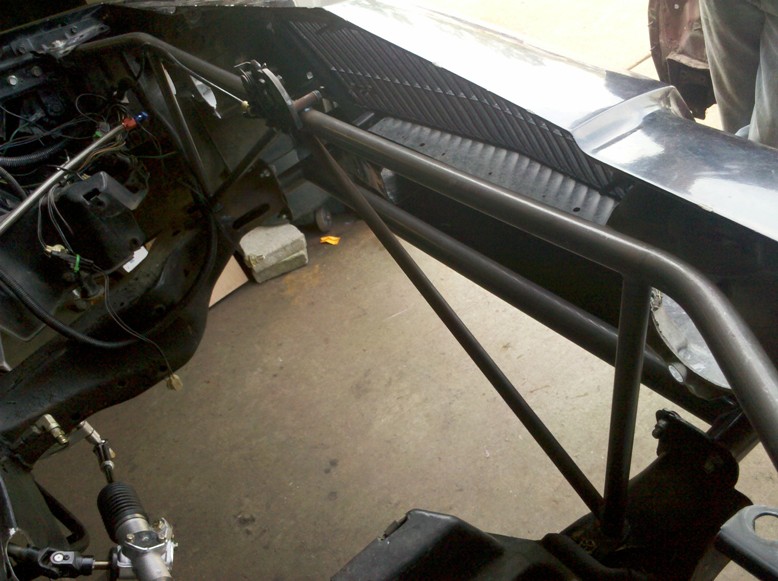 In case you're wondering, all the chrome moly fabrication is being done by PRE in Brownstown, MI. Unfortunately I do not have the skill set to do this stuff and Rich @ PRE is a master craftsmen. The bars fit perfect and the TIG welds are beautiful.
The next step is to install the junkyard LS engine and begin building the turbo system. I hope to have pictures of the engine being mocked up later this week.