It's that time again!
Just over 30 days to go until the 2018 Buicks@Bates gathering in San Diego on June 3rd!
This year we are celebrating 25 years of this gathering, both at Deer Park and Bates combined! Come help make this the largest one yet and claim the title of "Largest" Turbo Buick gathering...period!
Come join the largest gathering of Turbo and Classic Buick's this side of the Mississippi(soon to be the US!). Once again there will be fun for all ages, including the return of the Jump House, coloring contest, and other kid friendly activities.
Mike and I once again have been wooing the vendors(and twisting arms where necessary…) to boost the raffle loot inventory and make good on our commitment to grow this FREE event more each year. As always, every attendee driving a Buick powered vehicle will receive a FREE event T-shirt. Shirts will be handed out at the entry point to drivers and to other attendees after lunch if stock permits.
A preview of this years shirt: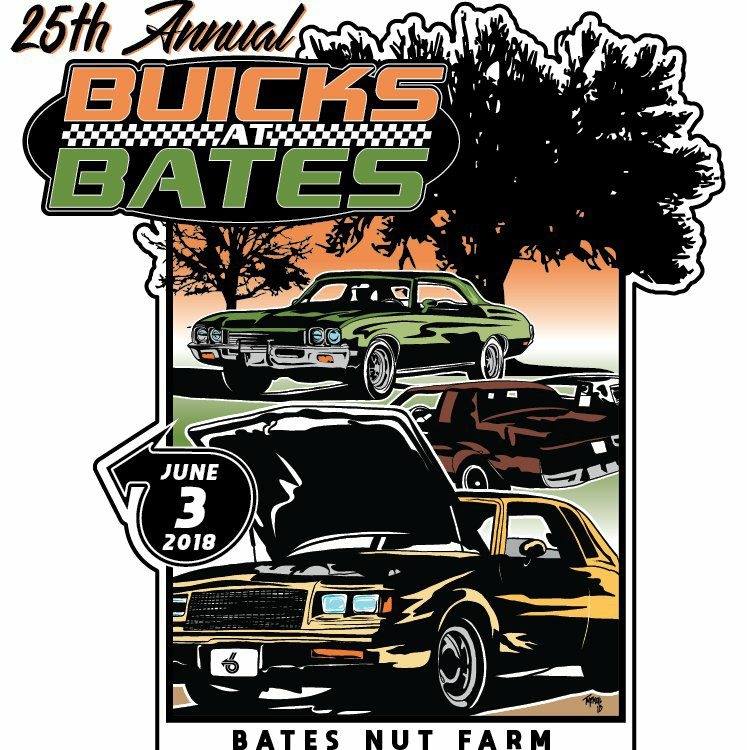 The vendor commitments are rolling in and this looks to be another killer raffle! There are some new vendors making their mark on our community with new products again this year!
Stay tuned for more info as we close in on yet another South Western Buick event.
Check out
http://buicksatbates.com
and
http://facebook.com/buicksatbates
for additional information including directions, hotel information, and venue rules & amenities.
Drive safe and we'll see everyone there!
Eric and Mike
info@buicksatbates.com
Last edited by a moderator: