In my quest to run 11's on the stock turbo, intercooler, and converter, I'll be port and polishing almost everything but the heads. Here is the thread with a great wealth of information about how to achieve 11's with my combination.
http://www.turbobuick.com/forums/general-turbo-buick-tech/250578-shooting-11-s-stock-turbo-can-t-get-car-go-faster.html
Here is the list of things I'll be porting and polishing:
Stock upper and lower intake
Throttle body
Intake ports on the heads
Stock exhaust manifolds
Manifold to turbo
Compressor housing inlet and out let
Turbine inlet
Intercooler neck
I've read for hours and hours here and other boards on porting techniques and theroy. I want to thanks VadersV6 for all the help he has givng me and answering all my questions. I quickly learned not to just hog everything out, but to create some velocity in the lower intake and heads. I don't plan on pulling the heads on the car.
I'll update the thread as I work. I figure it will take me a few weeks doing all the work on weekends and after work. If anyone has any recommendations or critisism along the way, please post.
I'll start off with some pics of how the engine bay looked before I tore it down.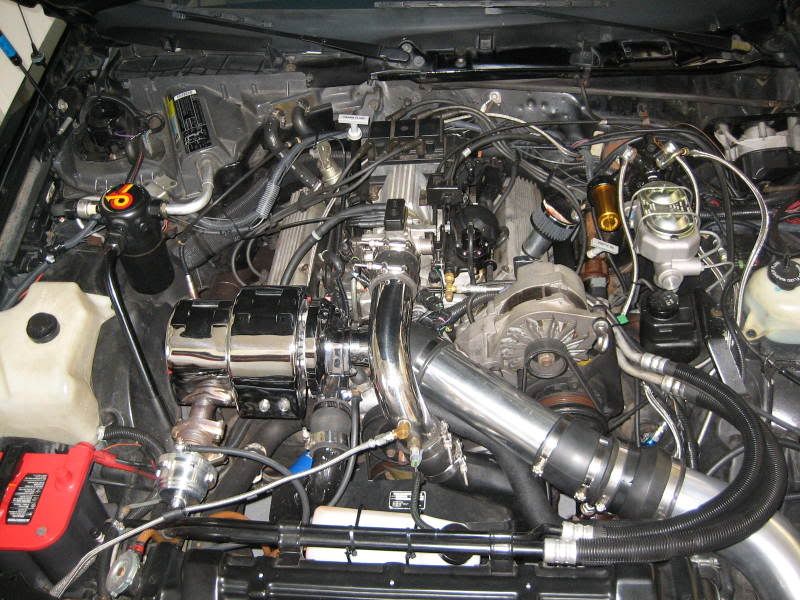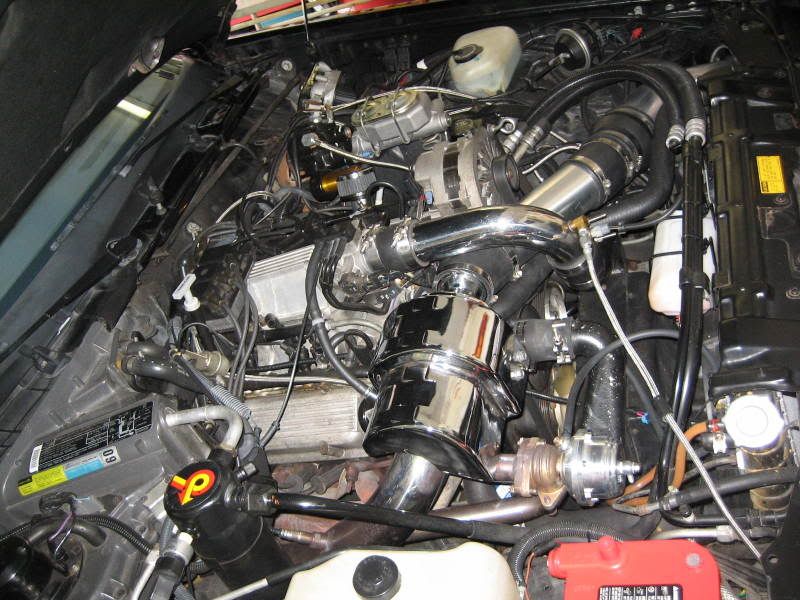 So far I was able to get everything off other then the lower intake and the exhaust manifolds. Only took about 3 hours.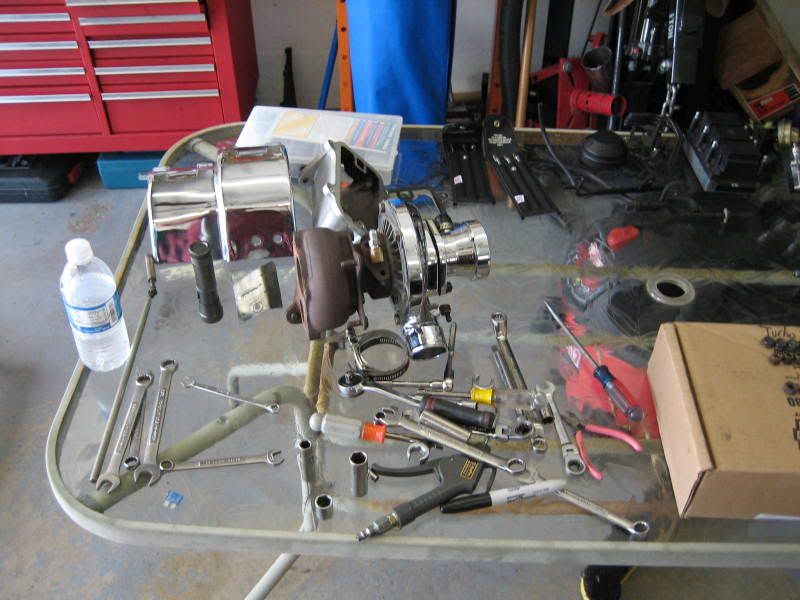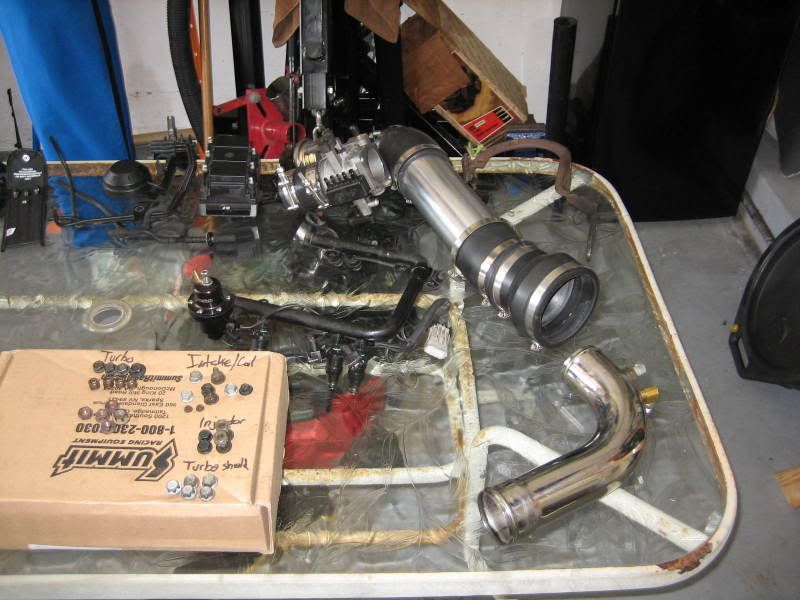 Here are the pics of the engine bay with the parts removed: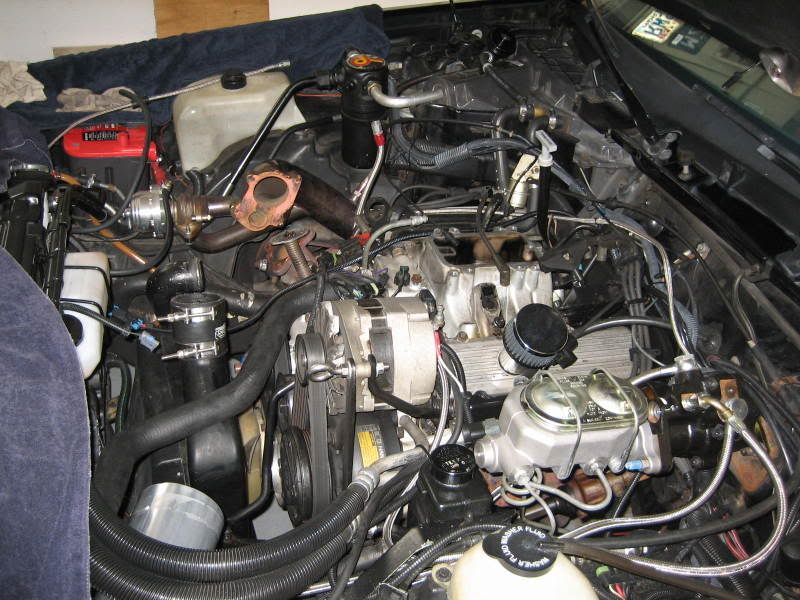 And here are the tools I'll be using. I got the carbide bits and the head porting kit from Summit, the Grinders grease came from Eastwood.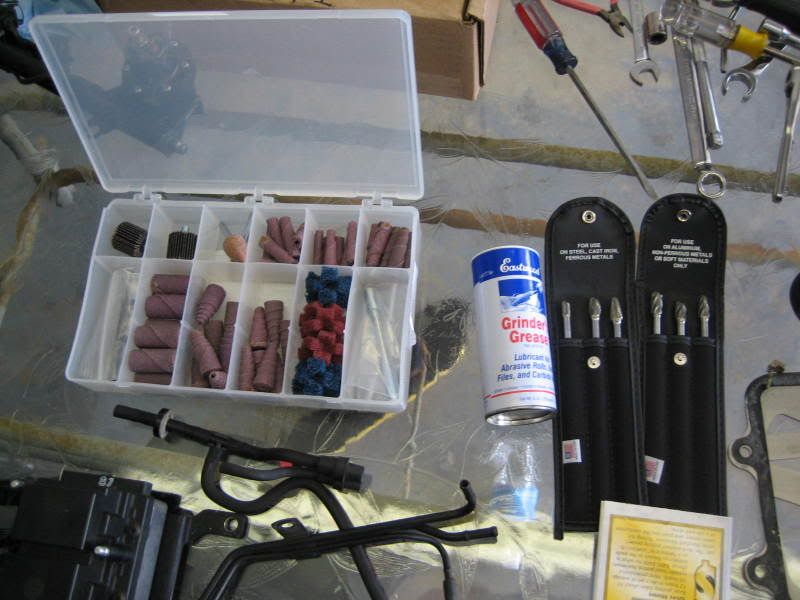 I may polish the outside of the upper intake if I feel up to it.
Other then porting the stock turbo's wastegate hole, I've never done any porting or polishing work, so please bear with me.
Doug D